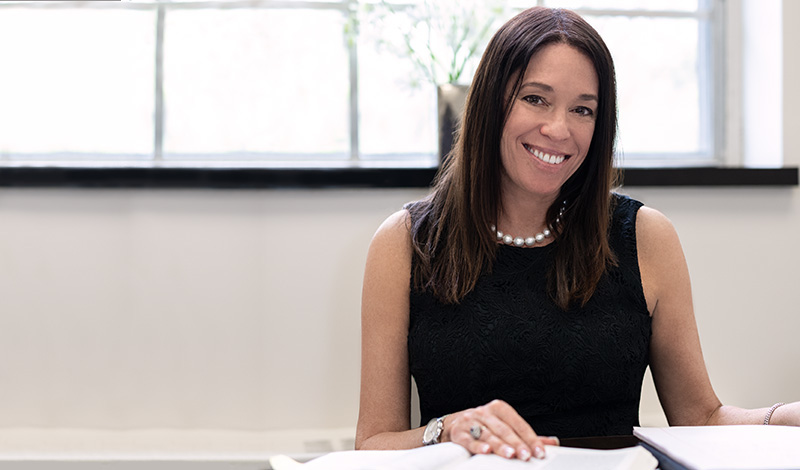 Prenuptial Agreements in Connecticut
What is a pre-marital or prenuptial agreement in Connecticut?
A pre-marital or prenuptial agreement is a written agreement entered into by two people who are intending to marry. It may include provisions such as how marital assets are to be distributed in the event of death or a divorce, and it could set limits on the amount of alimony paid by one spouse to the other in the event of a divorce. A prenuptial agreement is often contemplated where the parties marry at later ages and have already accumulated significant personal assets, and in second marriages where there are estate planning issues including children from a prior marriage. A prenuptial agreement can be an effective tool in protecting your assets, income and your children upon entering a marriage.
Are prenuptial agreements enforceable in Connecticut?
When drafting a prenuptial agreement, it is important to carefully consider whether the particular provision concerning such matters as alimony and property distribution will be enforceable at a later date. The Connecticut statutes provide that a prenuptial agreement will not be enforced if:
• a party did not execute the agreement voluntarily;
• the agreement was "unconscionable" when it was executed or when enforcement is sought;
• there was not full financial disclosure prior to the execution of the agreement; or
• a party was not afforded the opportunity to consult with an attorney.
Sometimes, despite the skill of the attorneys involved in the drafting of a prenuptial agreement, the issue of the enforceability of the agreement must be decided in the context of contested litigation. In these instances, whether it calls for the enforceability of a prenuptial agreement or the invalidation of a prenuptial agreement, it is important to retain an attorney experienced in the drafting and enforceability of prenuptial agreements.
Are post-marital agreements enforceable in Connecticut?
A post-marital agreement is an agreement made during the marriage by the spouses. While not statutorily recognized in Connecticut like prenuptial agreements, post-nuptial agreements can still be enforced by the Connecticut courts. However, post-nuptial agreements require "stricter scrutiny" than prenuptial agreements as the contract is being made within "a deeply personal marital relationship".
In applying special scrutiny, a court may enforce a postnuptial agreement only if it complies with applicable contract principles, and the terms of the agreement are both fair and equitable at the time of execution and not unconscionable at the time of dissolution. The Agreement must be made voluntarily, and without any undue influence, fraud, coercion, duress or similar defect. Moreover, each spouse must be given full, fair and reasonable disclosure of the amount, character, and value of property, both jointly and separately held, and of all the financial obligations and income of the other spouse. See, Bedrick v Bedrick, 300 Conn. 691 (Conn. 2011).
Post-marital agreements are not statutorily recognized in Connecticut. You should consult an experienced family law attorney if you believe that a post-marital agreement may be necessary for your family.
Contact me for assistance with your pre-marital or prenuptial agreement.
For a consultation regarding a pre-marital or prenuptial agreement, please call my office at (203) 557-0557 or complete the contact form on this site. My office is conveniently located at 246 Post Road East in Westport, Connecticut.