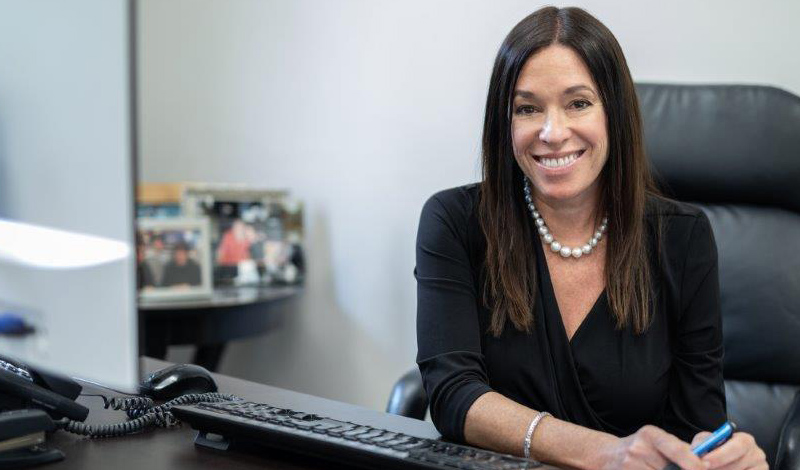 About Dori-Ellen S. Feltman, Divorce Attorney Fairfield County, CT
Education
Dori-Ellen S. Feltman received a B.A. in Political Science from the University of Michigan, where she graduated with distinction, and also attended The London School of Economics and Political Science, where she completed a one year general course. Attorney Feltman received her J.D. from Washington University School of Law, where she served as Articles Editor of the Washington University Journal of Urban and Contemporary Law.
Practice
Prior to starting her legal practice Connecticut, Attorney Feltman clerked for the State of New York, Appellate Division, Second Judicial Department. Thereafter she worked as a family law attorney for prominent law firms in Westchester County, New York, namely Bender & Bodnar, P.C. and DelBello, Donnellan, Weingarten, Wise and Weidekehr, LLP. Attorney Feltman is often retained to provide legal advice on jurisdictional issues involving New York and Connecticut choice of law and filing issues. Attorney Feltman also resided in Houston, Texas, where she also became a member of the bar and practiced law.
Attorney Feltman serves as a Special Master in the Connecticut courts. She is a member of the American Academy of Certified Financial Litigators and a Certified Guardian ad Litem. She is also a member of the Family Law Section of the Connecticut Bar Association.
Attorney Feltman has litigated cases throughout the trial and appellate Courts of both New York and Connecticut.
Outside the Office
Attorney Feltman resides in and raised her three children in Easton, Connecticut. She has proudly served the Easton community as a member of the Board of Directors of the Easton Community Center, Treasurer of Education for Easton, and Co-Chair of Ed-Com, all of which organizations advocate for children's safety and education.
Interests
In her free time, Attorney Feltman enjoys spending time with her family as well as skiing, traveling, gardening, practicing yoga and is an avid supporter of live music in Connecticut.
Need Assistance?
For a consultation, please call my office at (203) 557-0557 or complete the contact form on this site. My office is conveniently located at 246 Post Road East in Westport, Connecticut.
Dori-Ellen S. Feltman, attorney at law, serves clients throughout Fairfield County, Connecticut, including clients located in Westport, Greenwich, Darien, New Canaan, Norwalk, Wilton, Stamford and beyond.
The State of Connecticut does not recognize "family law" nor the "American Academy of Certified Financial Litigators" as a practice area specialization.