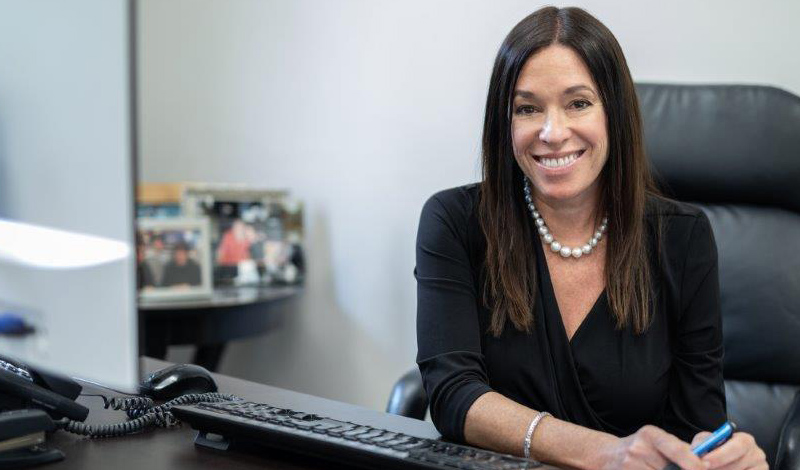 Child Custody Related Reviews
"I hired Dori-Ellen for a highly contested divorce and custody trial in Middletown, CT. The other party in the case was seeking to gain 100% custody. There was a real risk that I could lose custody of my children. With Dori-Ellen I was able to get joint legal custody. Dori-Ellen is smart, intelligent, creative, aggressive, knowledgeable and experienced. She is a winner!"
– Jim; Stamford, CT
---
"Dori-Ellen is a brilliantly skilled attorney. She is smart, organized, and tough. When my ex-husband filed for shared-physical custody of our children after being divorced for 8 years, Dori-Ellen put a detailed plan together and helped me stand up to him in court and fight for what was in the best interest of our children. As someone who is intimidated by the court system, I felt confident and well represented with Dori-Ellen by my side. Dori-Ellen is a fighter and I highly recommend her."
– Melissa; New Canaan, CT
---
"I consulted with Dori-Ellen when I was served custody and child support motions for my 6 year old daughter. My case was extremely high-conflict, and Dori-Ellen was quick to resolve any and all frequent motions filed by my co-parent, alleviating my unnecessary stress. In the end, she won our case and achieved more than I had expected. I can't thank her enough for her hard work and dedication my daughter. If you want someone who will fight hard for your rights, look no further. Thank you DE!"
– Sue; Fairfield, CT
---
"I hired Dori-Ellen because of her experience, personality and strong desire to actually help me. She helped draft a parenting agreement and was there with me every step of the way. Dori-Ellen did exactly what she said she would do, get me more time with my son. I couldn't be happier with the result. Dori-Ellen is kind, caring, knowledgeable and honest. She will go the extra mile for you as a client. I highly recommend her."
– Matthew; Norwalk, CT
---
"Dori-Ellen Feltman represented me in my divorce. She was compassionate and from the outset instilled confidence in me that I had chosen the right attorney. She made me feel that my case was a priority for her and that my children and I truly mattered to her. I feel very fortunate that Dori-Ellen was my attorney. Dori-Ellen was respectful, kind, compassionate, thought about my children and my best interests. She was always focused and prepared and I was completely satisfied with her work. Her billing was honest, clearly explained, fair and reasonable."
– Liz; Greenwich, CT
---
"Dori-Ellen Feltman handled my divorce with integrity and compassion from the beginning. With a strong expertise in the financial implications of a divorce, she was thorough and efficient while negotiating my terms with my ex's attorney. During this very stressful time, I could not have had a more able, intelligent attorney. Attorney Feltman truly cares about her clients. Her kindness and empathy, along with her strong knowledge of divorce law, make her an extremely able and qualified lawyer."
– Gwen; Westport, CT
---
Spousal Support Related Reviews
"Dori-Ellen Feltman represented me brilliantly in my application for a modification of a spousal support from my divorce eight years previously. My financial circumstances changed dramatically, and she worked to have spousal support reduced by 90%. Thanks to Attorney Feltman's persuasive arguments and her organized approach to putting them before the court, we won on all counts. The judge even commented on the preparation and organization of her filings and arguments. If you want outstanding representation while dealing with a caring compassionate attorney, Dori-Ellen Feltman is the way to go. Highly recommended without any hesitation."
– Gary; Stamford, CT
---
Post-Judgement Modification Reviews
"Dori-Ellen recently handled my very complicated post-divorce settlement. In our first meeting we got know one another and I felt extremely comfortable and not "rushed". After we discussed my case she laid out a plan and followed it through. She truly exceeded my expectations and handled all communication and correspondence in a very professional yet personable manner. I would HIGHLY recommend Dori-Ellen's services."
– Stephanie; Ridgefield, CT
---
"I first consulted with Dori-Ellen regarding a modification of my existing divorce agreement - moving from an unallocated alimony and child support to child support only. I wanted to understand my options and she provided me candid and balanced feedback, explaining different approaches and possible outcomes. I could not have hoped for a better result. Thank you so much for making this very difficult and confusing process seem a lot less daunting!"
– Nathan; Darien, CT
---
"Dori-Ellen represented me in a termination of alimony case. My ex-wife began cohabitating with her boyfriend. DE's guidance, knowledge of the law and presentation of options were all stellar. She worked with the opposing attorney to reach an agreement which I couldn't be happier with. Glad she was my attorney!!!"
– Gene; Greenwich, CT
---
"Very satisfied with Attorney Feltman representing me in difficult and highly complex post judgement related proceedings. Very effective in court, highly organized, and focused. Engenders a high degree of confidence. Overall impression and experience has been very positive."
– Michael; Westport, CT
---
"Dori Ellen was extremely helpful, professional and pleasant. I hired her 8 years ago as my divorce attorney and she was wonderful then and this time around just as friendly and eager to help. She made this stressful time in my life so much easier and less burdensome on me and my family. She always had a quick response to any and/or all my questions or concerns. I would highly recommend her to anyone."
– Monica; Shelton, CT
---
Complicated Financial Case-Business Interest Reviews
"I have just concluded a divorce with the help of Dori-Ellen. She helped me through the difficult process from start to finish, always with an eye on resolving the case as quickly as possible. As a business owner, my case was more complicated than most. She has a keen understanding of business and how valuations work. During our case, she continuously considered "what the other side was looking for", so we could come to an agreement more quickly. At the same time, she gave great advice about remaining firm when the time was right."
– Dan; Weston, CT
---
"Excellent attorney with genuine caring for her client. Ms. Feltman is respectful of the judiciary, appropriately strong with opposing counsel and sufficiently pragmatic enough to settle when it is in her client's best interests. She has a superb grasp of financial matters which is paramount in any such proceeding."
– Charles; Stratford, CT
---
Child Support Reviews
"Dori Ellen has exceeded my expectations with my current custody, visitation and child support hearings. She is very thorough and her years of expertise in family law are evident every step of the way. Dori Ellen is very personable, she truly cares about her clients and is passionate about providing them with positive results. Her paralegal, Ilene is extremely helpful and supportive. Should you need an attorney specializing in Family Law, Dori Ellen will not disappoint."
– Michelle; Stamford, CT
---
More Reviews
"Dori-Ellen is an experienced and knowledgeable attorney who is also able to establish a very compassionate and caring rapport with her clients. I hired Dori-Ellen to represent me on my divorce case and she did a phenomenal job. Both she and her office staff are extremely professional and enjoyable to work with. I would recommend Dori-Elllen strongly to anyone who may be in need of her expertise."
– Adam; Trumbull, CT
---
"Knowledgeable, experienced and aggressive are 3 words to explain Attorney Feltman in the courtroom and during litigation. Then on the other hand she completely compassionate when needed, not judgmental and helps ease you through the process regardless of what happens. She's definitely the Attorney you want on your side in the courtroom and will fight for you until the very end. I truly cannot thank Dori-Ellen enough for helping me close this chapter in my life!"
– Nick; Brookfield, CT
---
"I found Dori-Ellen to be extremely knowledgeable and supportive during the entire length of my case. Her insight led to a forecasted favorable outcome decision, Many hours could have been saved had the other lawyer heeded the advice from Dori-Ellen."
– Jay; Trumbull, CT
---
"You need an attorney that is experienced. You need someone you can freely talk to and with whom you will feel comfortable divulging information. You need an attorney that is a shrewd tactician and a tough negotiator. You need an attorney who will tell it to you straight. And above all, you need an attorney who will be on your side and be your best advocate. I know these things because that's what Dori-Ellen did for me. So in my humble, yet now experienced opinion, I could recommend no one more qualified or better suited to represent you than Dori-Ellen."
– Richard; Westport, CT
---
"Dori-Ellen is the lawyer you want to have on your side, she handles everything with ease and professionalism, a real straight shooter. She handled my complex case in under 4 months from start to finish. I highly recommend her for anyone going through a divorce as she will get the job done reasonably and efficiently and keep your opposition in line."
– Guy; Norwalk, CT
---